Playground safety center
Each year, roughly 200,000 kids are injured on playgrounds. When choosing and maintaining your playground keep safety in mind.
If you have questions about playground safety contact Risk Management.
Conduct monthly inspections using a checklist with your specific district equipment information. Download a sample checklist to get you started.
Areas to pay extra attention
Provide adequate shock absorbing materials – Both unitary (poured in place and other solid stationary materials) and loose fill materials can provide adequate shock absorbency. Recommended loose fill materials include wood chips, double shredded bark mulch, engineered wood fibers, fine sand, coarse sand, fine gravel, medium gravel and shredded tires. Depending on the height of play equipment, surfaces should have a consistent 9"-12" of shock absorbing material.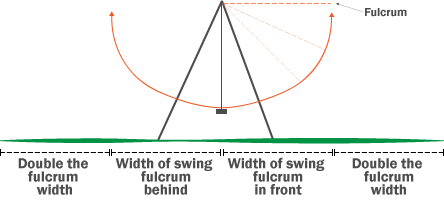 Establish fall zones – Each piece of stationary equipment should have a radius of six feet around it free of ground hazards and covered with shock absorbing materials. When fall zones overlap, there should be a minimum of nine feet between structures over 30 inches tall. Swing set fall zones should extend two times the height of the swing fulcrum in front and behind the swing's center.
Maintain safe hardware – Equipment should be checked for extensive wear and tear, protruding bolts, and pinch points. Chains should not have open "S" hooks and should be replaced when there is 50% wear of the chain's gauge. Nuts, bolts and support bars should be as flush to the play surface as possible.
Eliminate entanglement and entrapment hazards – Any protruding item which may be able to catch children's clothing and strings can be a hazard. Openings or snags should be filled in or made flush with their surrounding surface. Any opening between 3½ and 9 inches could entrap a child's head, arm or leg and should be eliminated.
Other resources
National Program for Playground Safety - A non-profit organization delivering training and services about outdoor play and safety.
Safe Kids playground safety resources - Safe Kids Worldwide is a global organization dedicated to preventing injuries in children.
CSPC Public Playground Safety Checklist - 10-point checklist from the Consumer Product Safety Commission to keep playgrounds safe.
Certified Playground Safety Inspector (CPSI) Program - The purpose of the CPSI certification is for those certified to be able to: identify hazards on public playground equipment and the playground; rank the hazards according to injury potential; and apply the knowledge to remove the hazards and establish a system of inspections and maintenance.